I worked with Zoe Mode on a contract basis to assist in the creation of a pitch document they were putting together for Konami as a bid to work on a new Bomberman game.

My brief was to recreate the beloved character in a
'toy style'
and provide various key renders showing iconic poses,  character variants and 'game play' action.
The models were made and posed in 3Ds Max and rendered using Vray. As the images were purely for pitch purposes, no limitations were required with regards to polygon counts or texture resolutions, the focus was purely on getting the art direction right at this stage.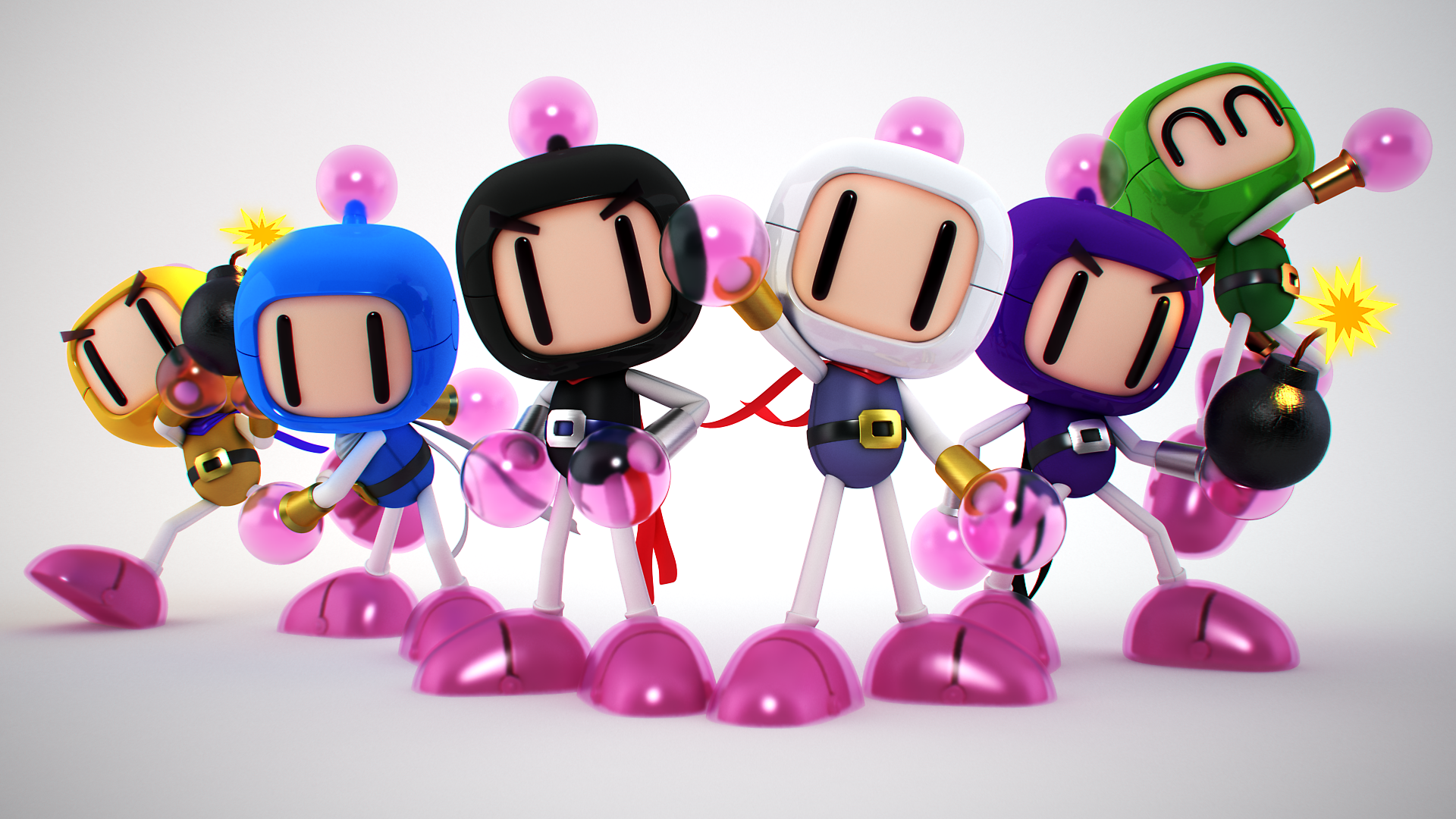 After the main character was modelled and rigged it was just a case of setting up the base materials. As we were going for a toy style all of the materials were matte or glossy plastic and rubber. All of the materials were created using the default Vray material. I then duplicated the character and gave each copy their own colour schemes before setting up the following posed shots for render. The renders were created in a studio environment setup with some post effects including slight over exposure, chromatic abberation and tilt shift were added in Photoshop as a stylistic choice to further give the impression that these characters were toys.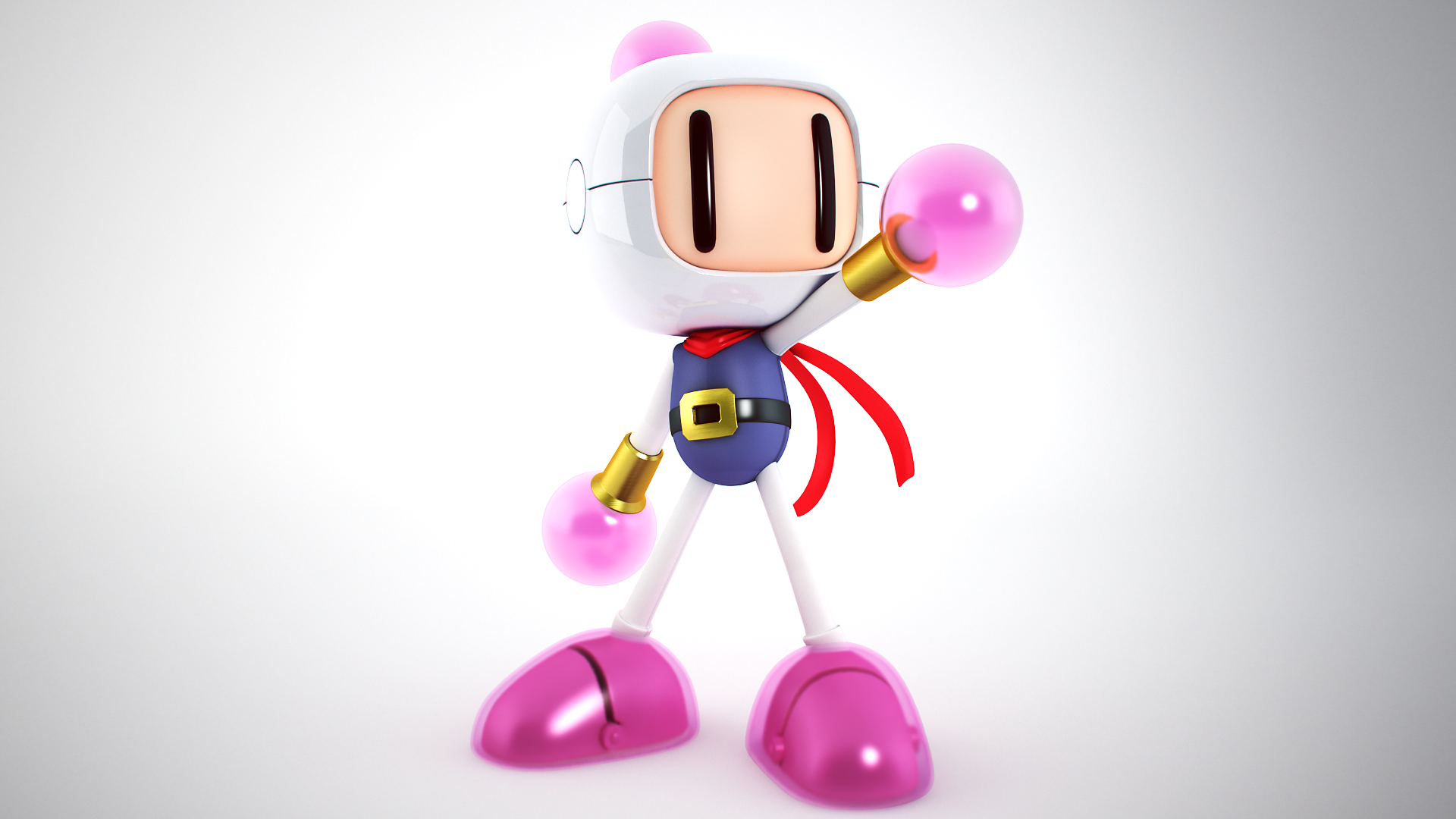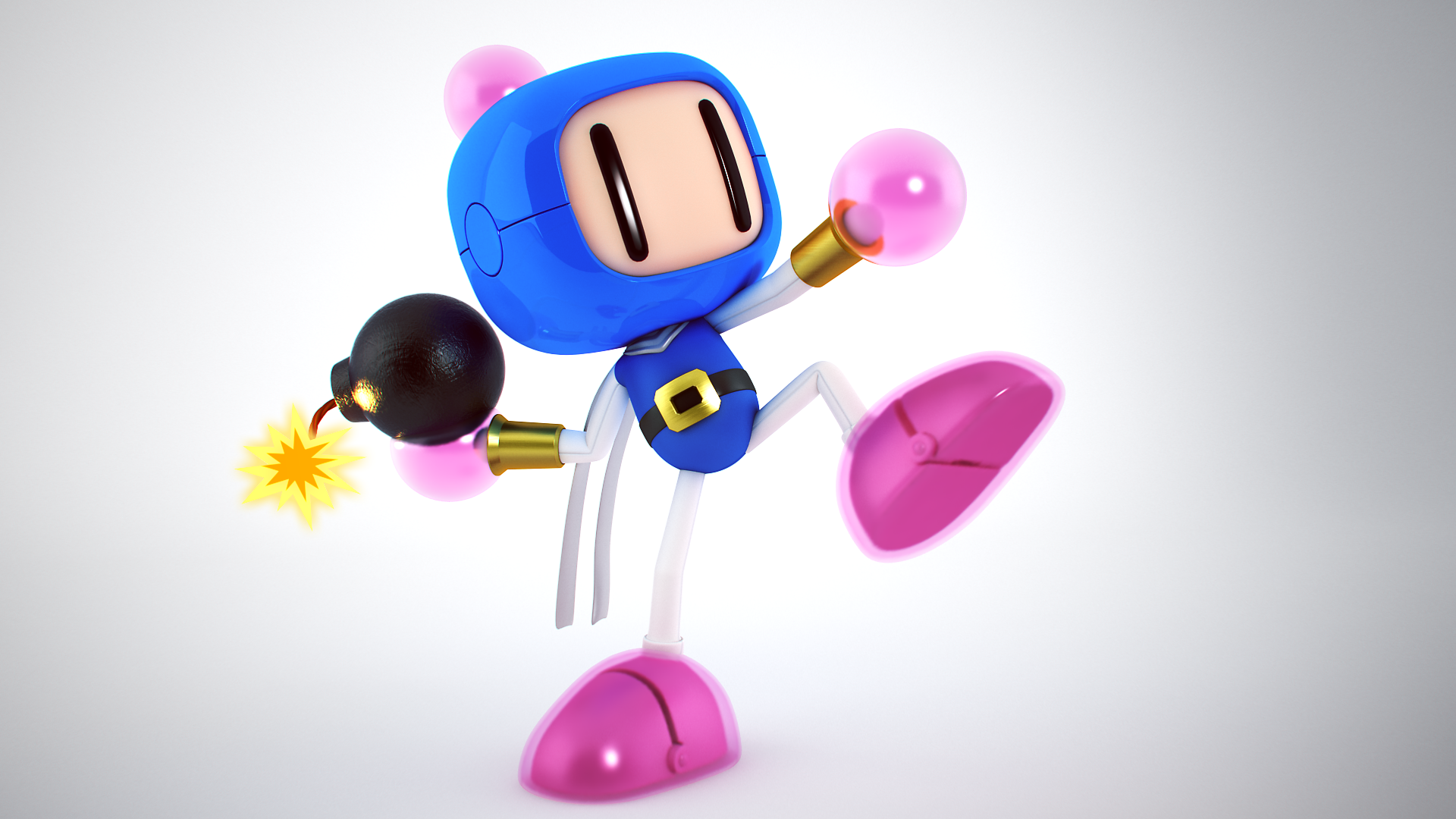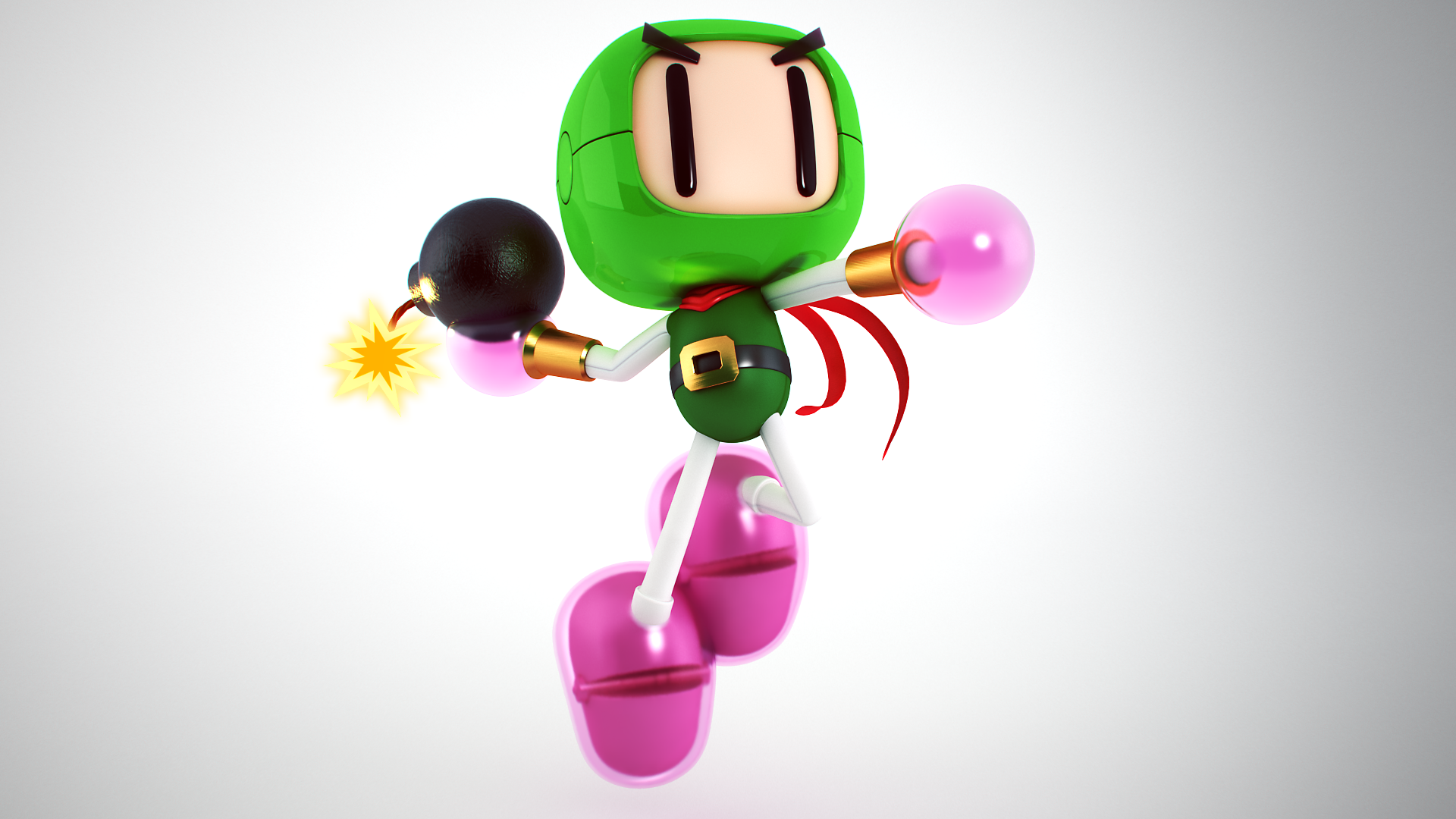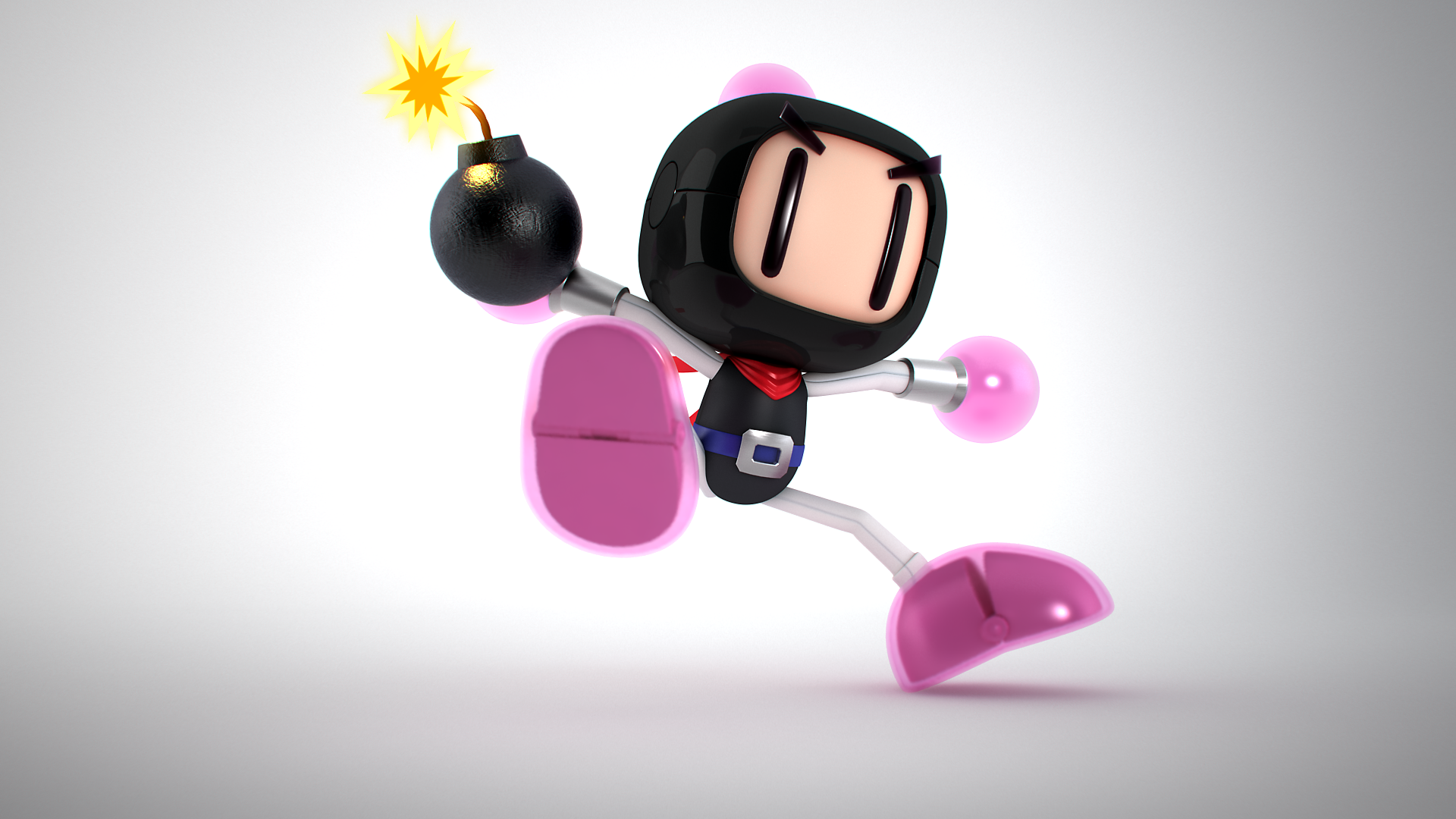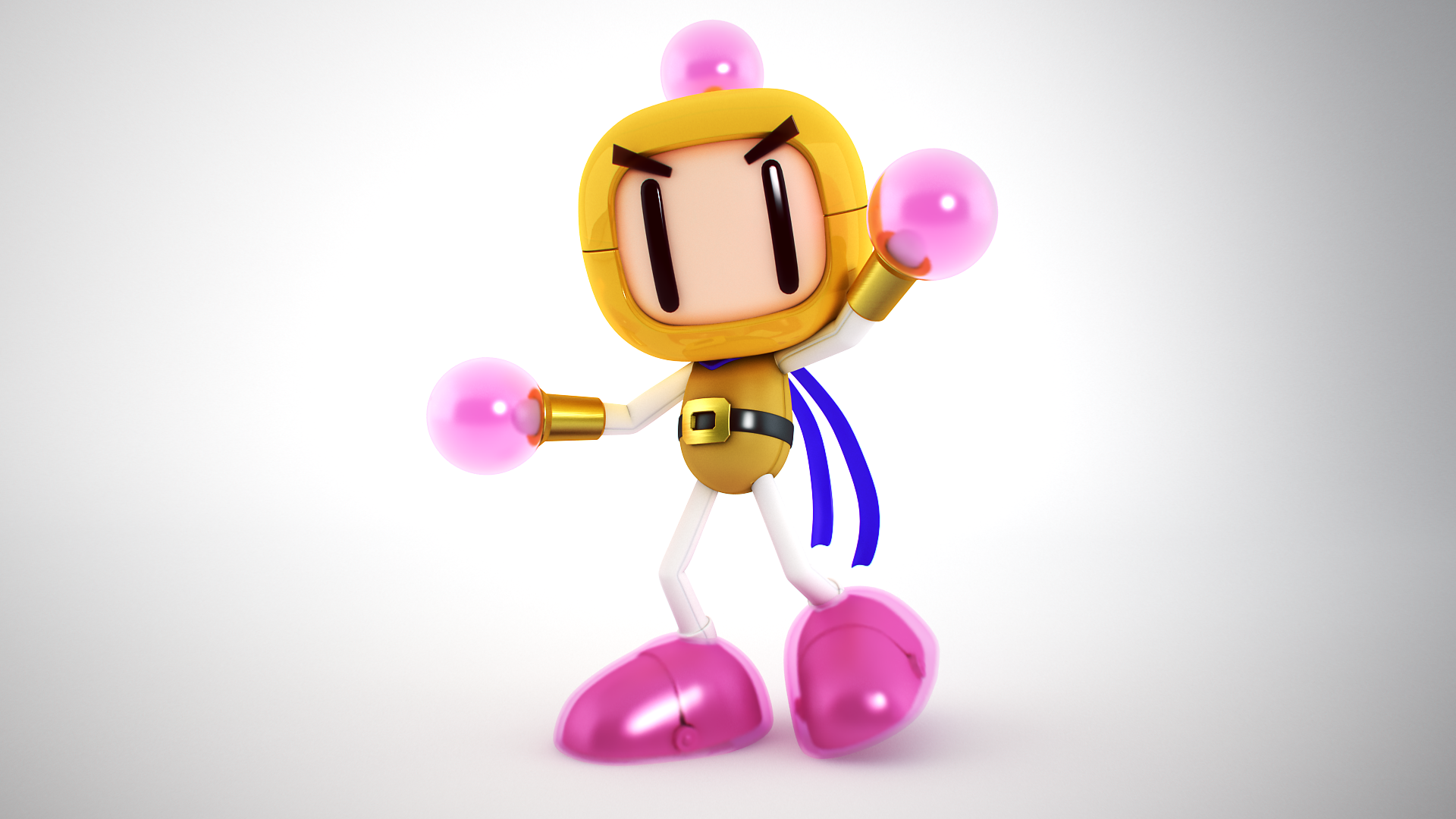 The following game play renders were created to give the impression of how this art direction could look in a live game play session. Again Vray was used to render the images as well as exposure, tilt shift and chromatic abberation applied as a stylistic choice to reinforce the toy style.
At this stage the brief for the level design was to make it look wireframe/ white-box in appearance so as not to get bogged down in the detail of themed/ stylised level design. The intention was to present this as a blank canvas.