Guidebot Mark 1 was a companion NPC project I completed whilst at Real Visual for one of our clients.
The brief was to create a small robotic character that would guide users through a virtual tour of the clients workspace in VR.
As the factory produced materials that needed to be developed in a clean, bacteria free environment, health and hygiene was a major factor in the development of the tour. With this in mind I decided to create the Guidebot to have a very clean, polished and almost clinical appearance.
Later, surface wear and details would be added to the final model as he became more widely used in other projects.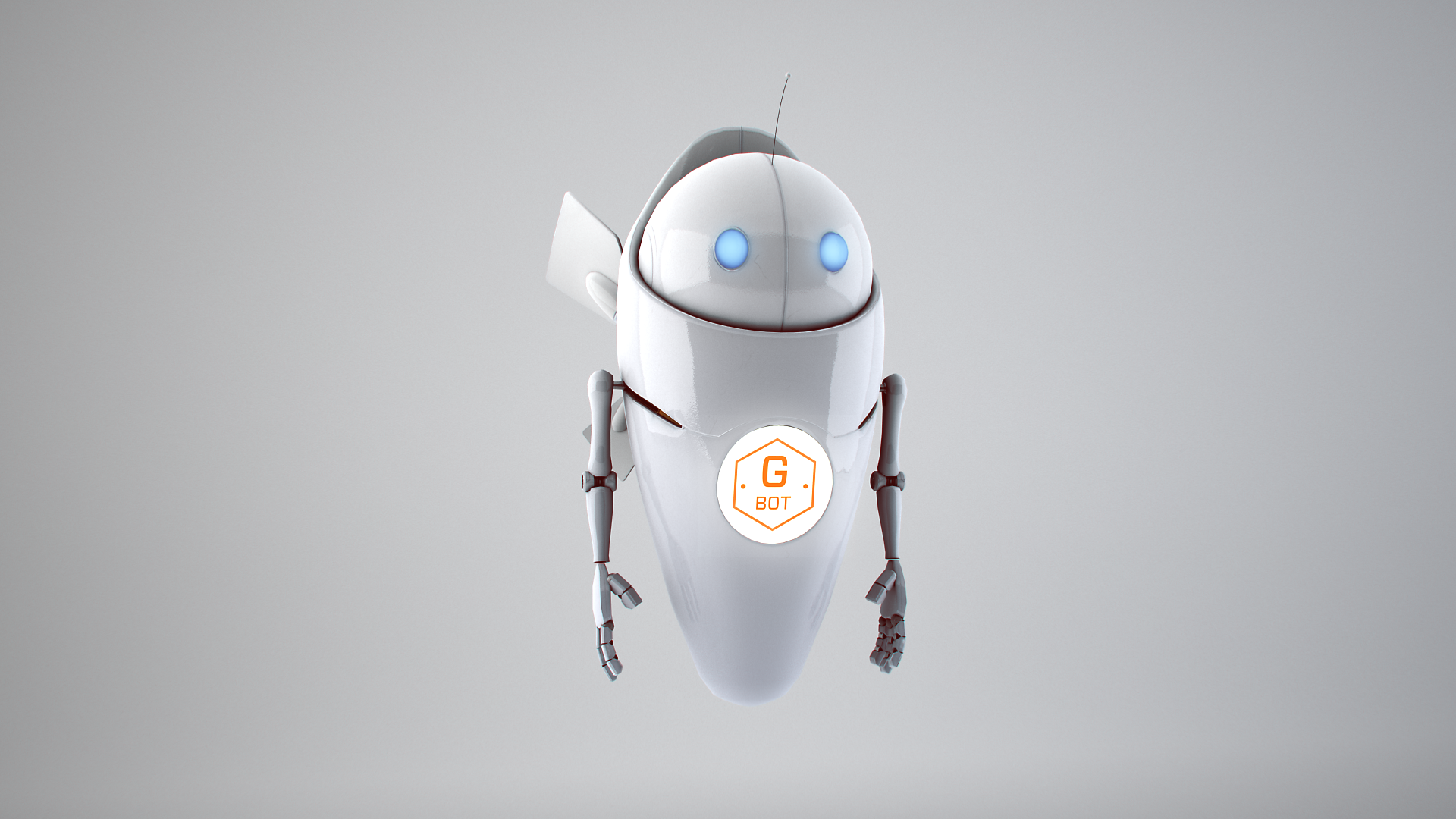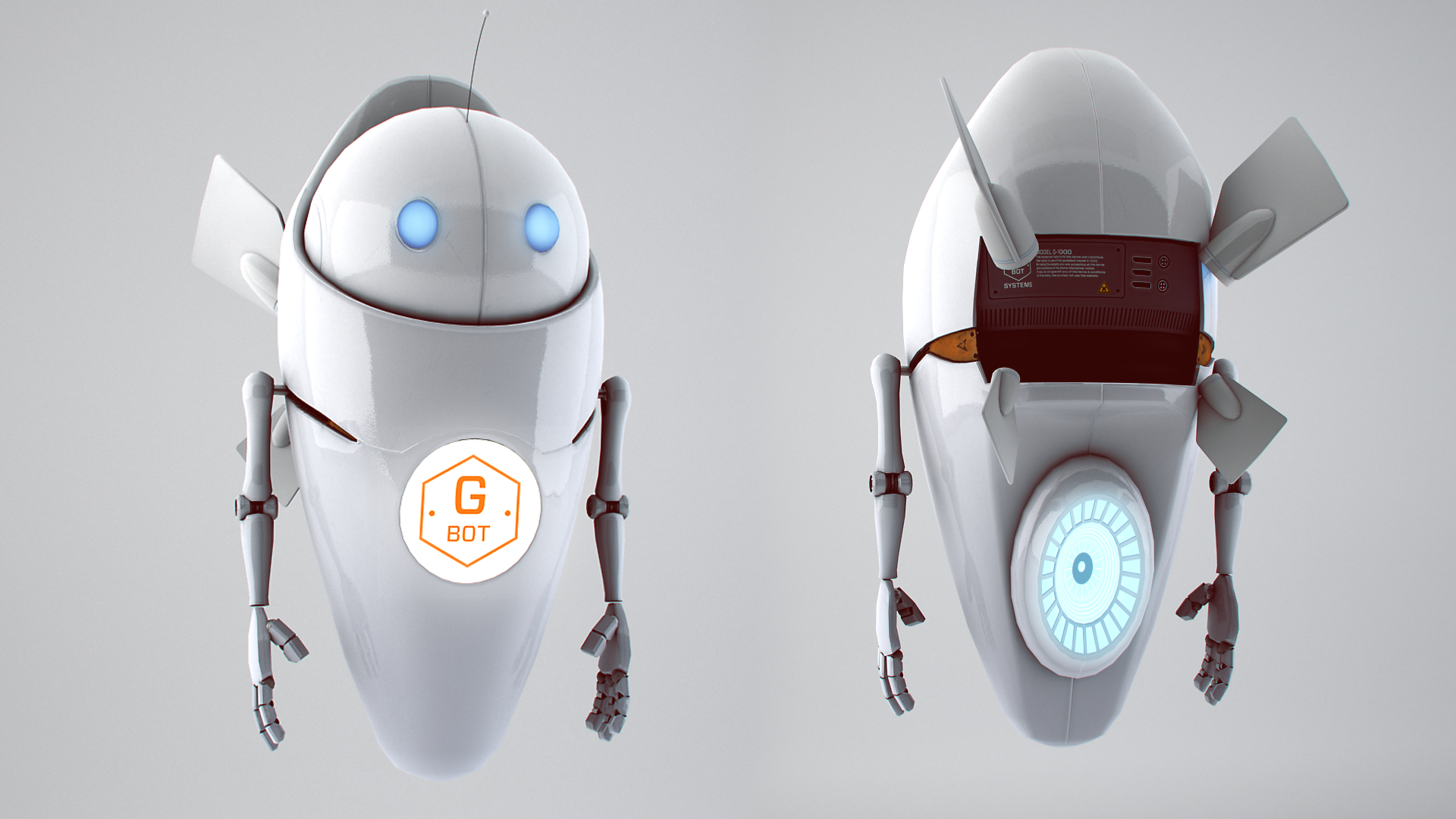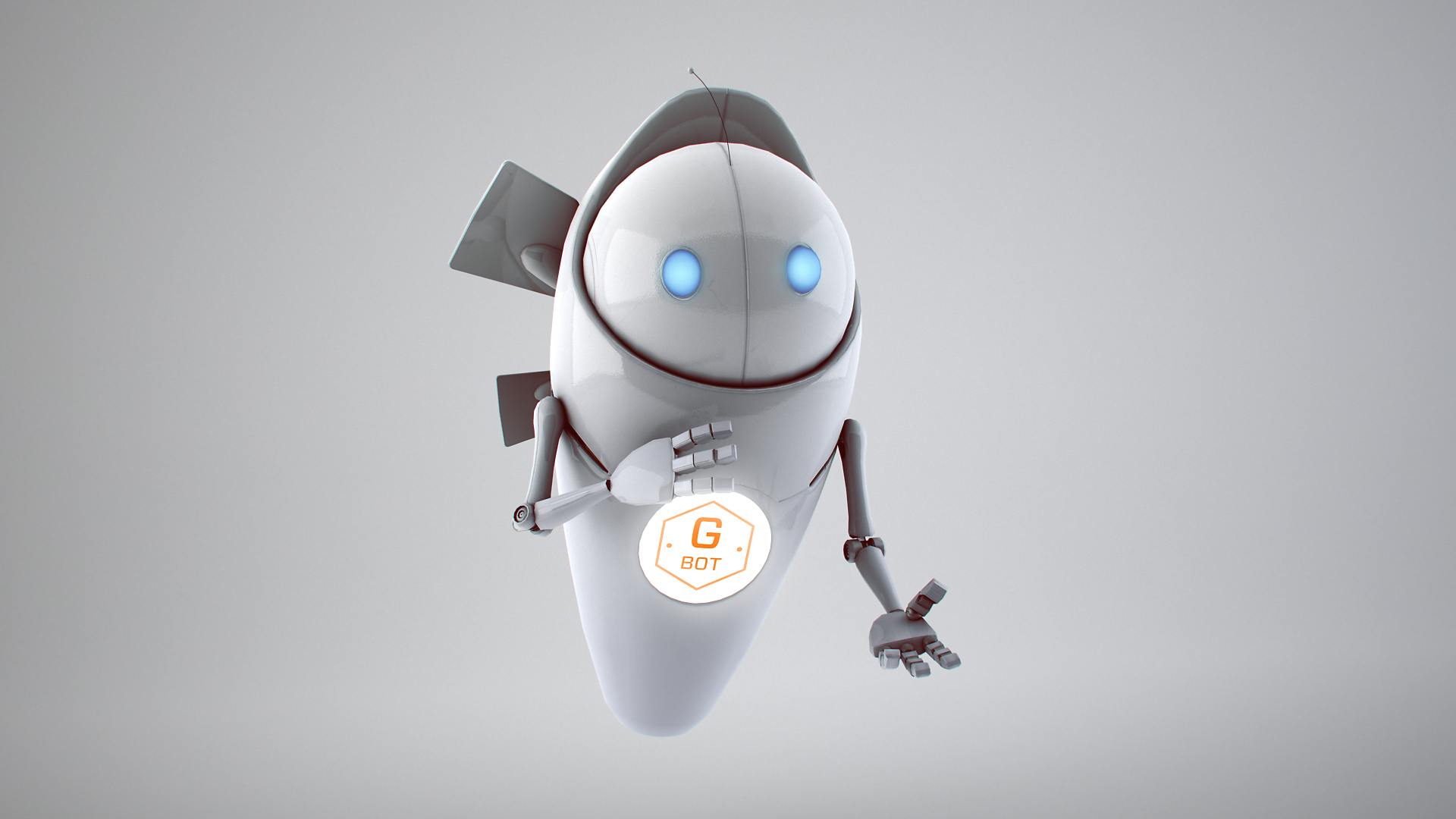 The initial stage of the project was to create various sketches and concepts of the how Guidebot would look and behave both functionally and from a personality perspective. As mentioned before the character was purposefully designed to look clean and clinical due to the initial space he would occupy, however this also mean that the character could be a clean slate for any future projects with varied personality traits and decal details added on an ad-hoc basis depending on the clients specifications.
The final concept that was chosen can be seen below.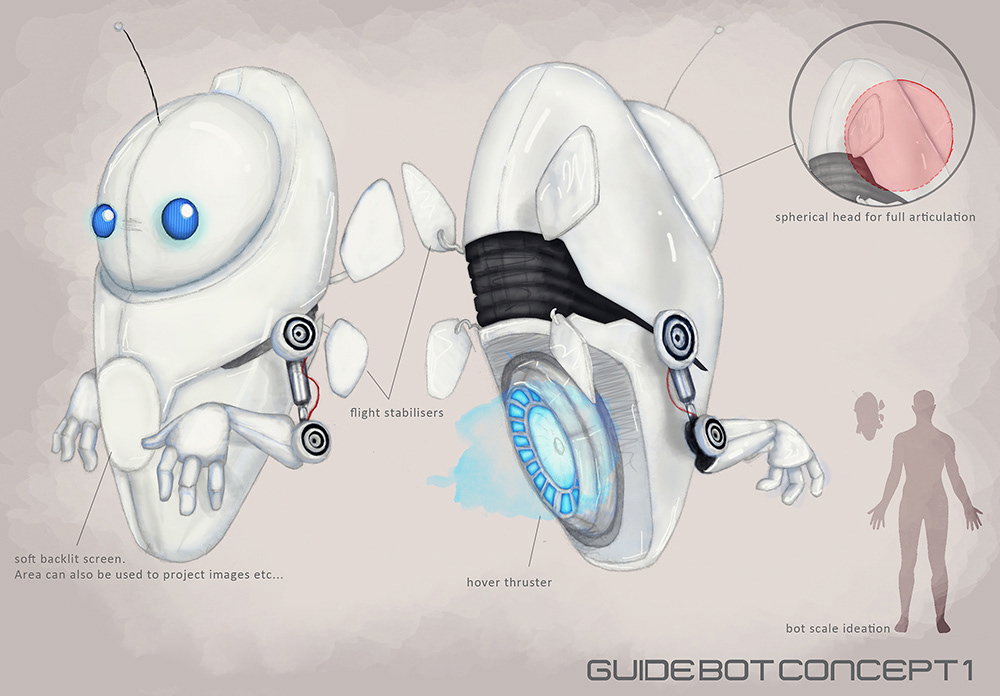 Once the concept stage was signed off the 3d model, textures and animation were developed for use in Unity. Specular PBR workflow was used due to the Guidebots shiny plastic appearance and to also maintain consistency in the project where this workflow was already being used. The model, rigging and animations were created in 3Ds Max with texture baking and creation completed with XNormal and Quixel Suite.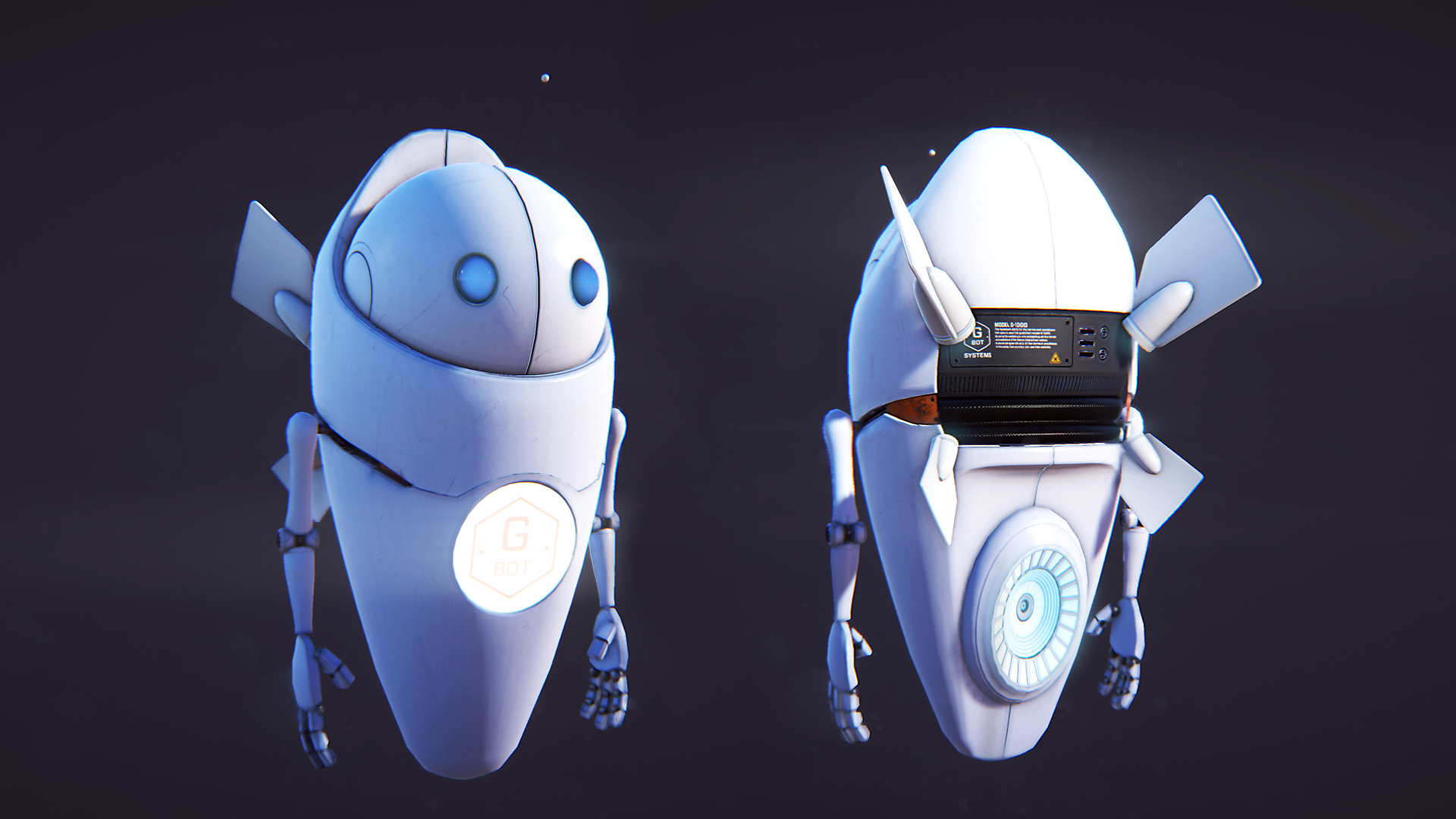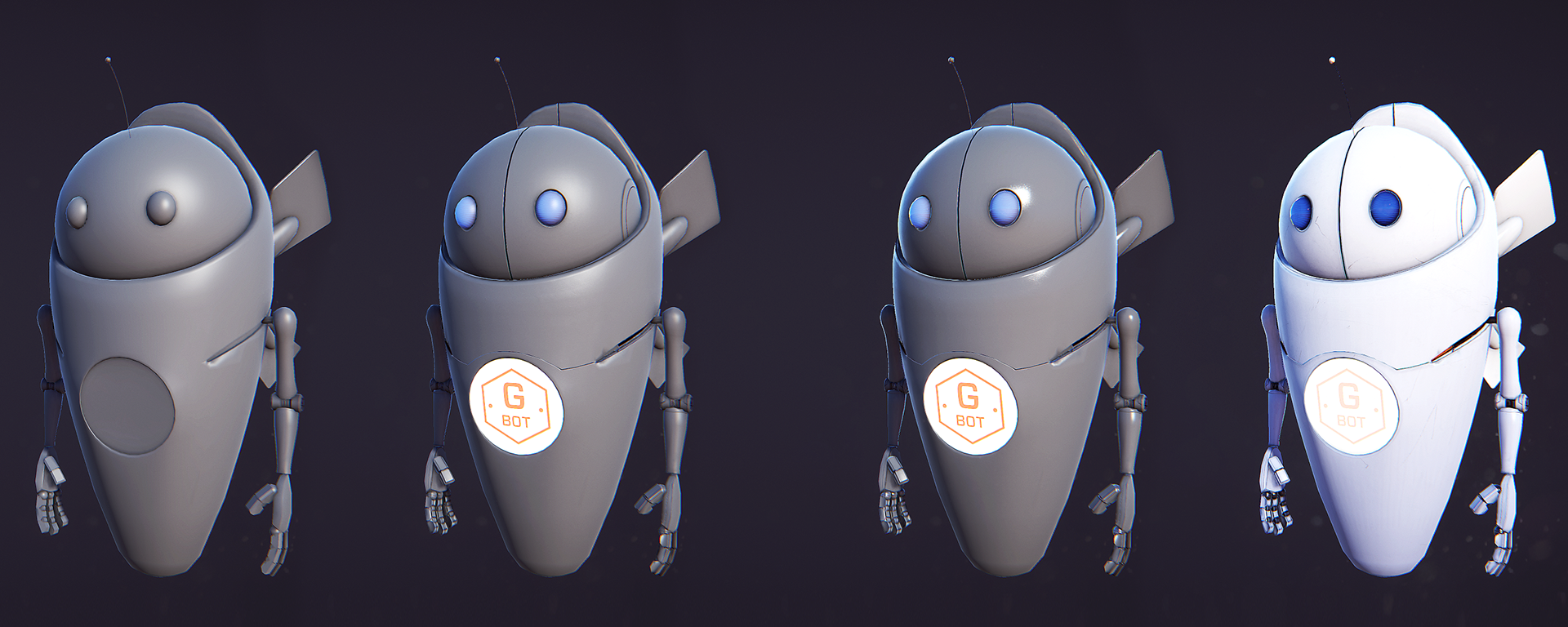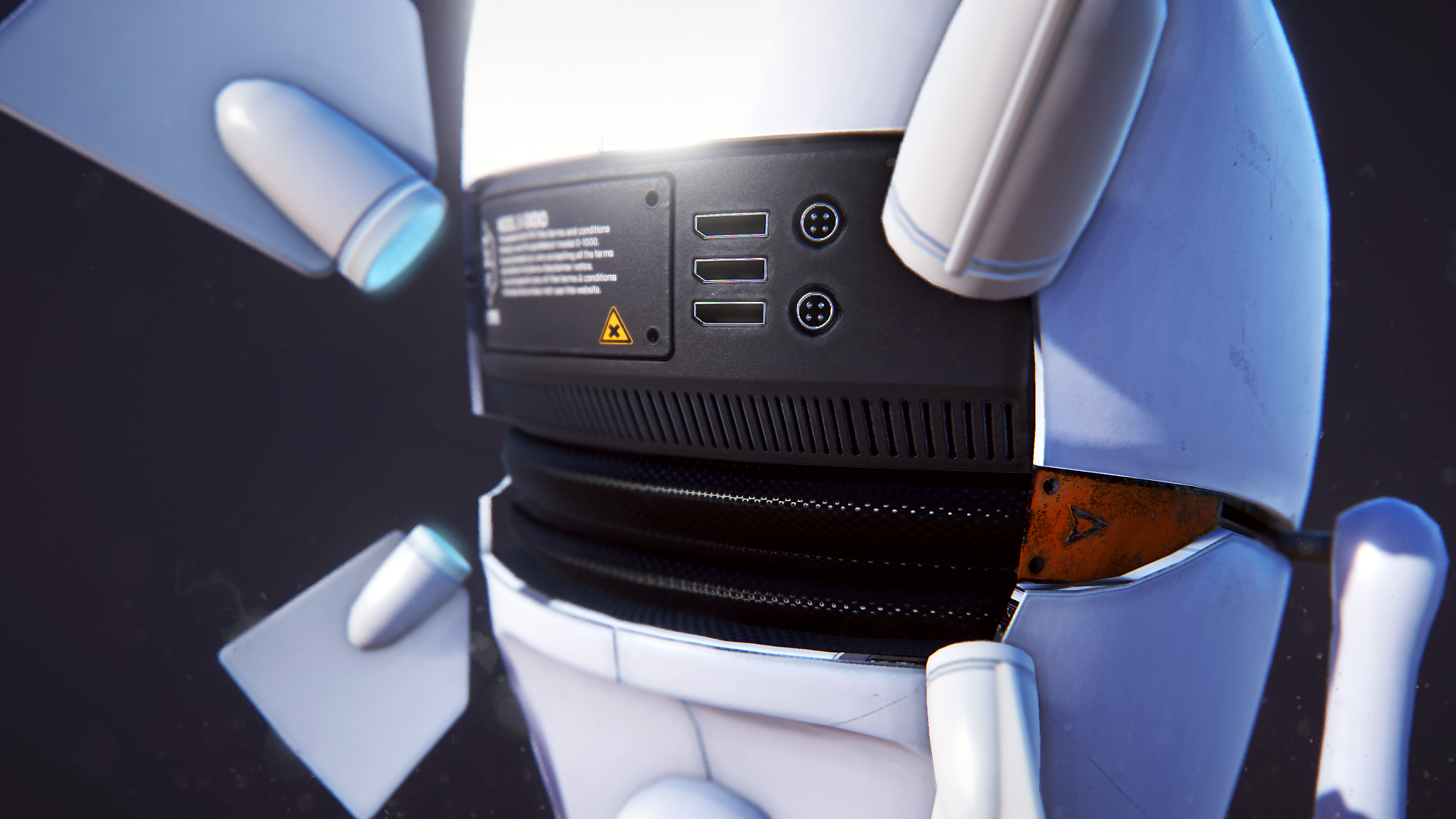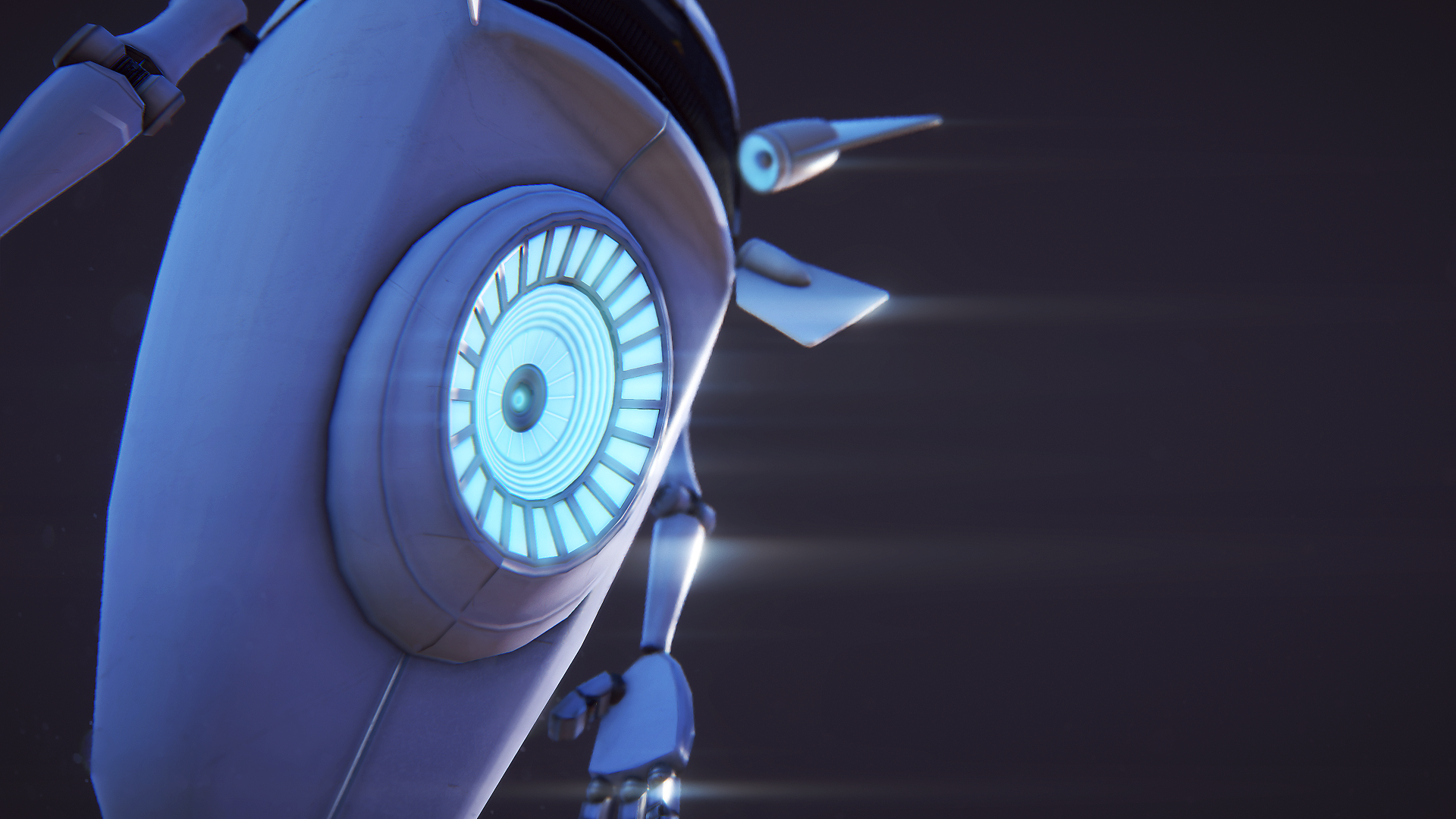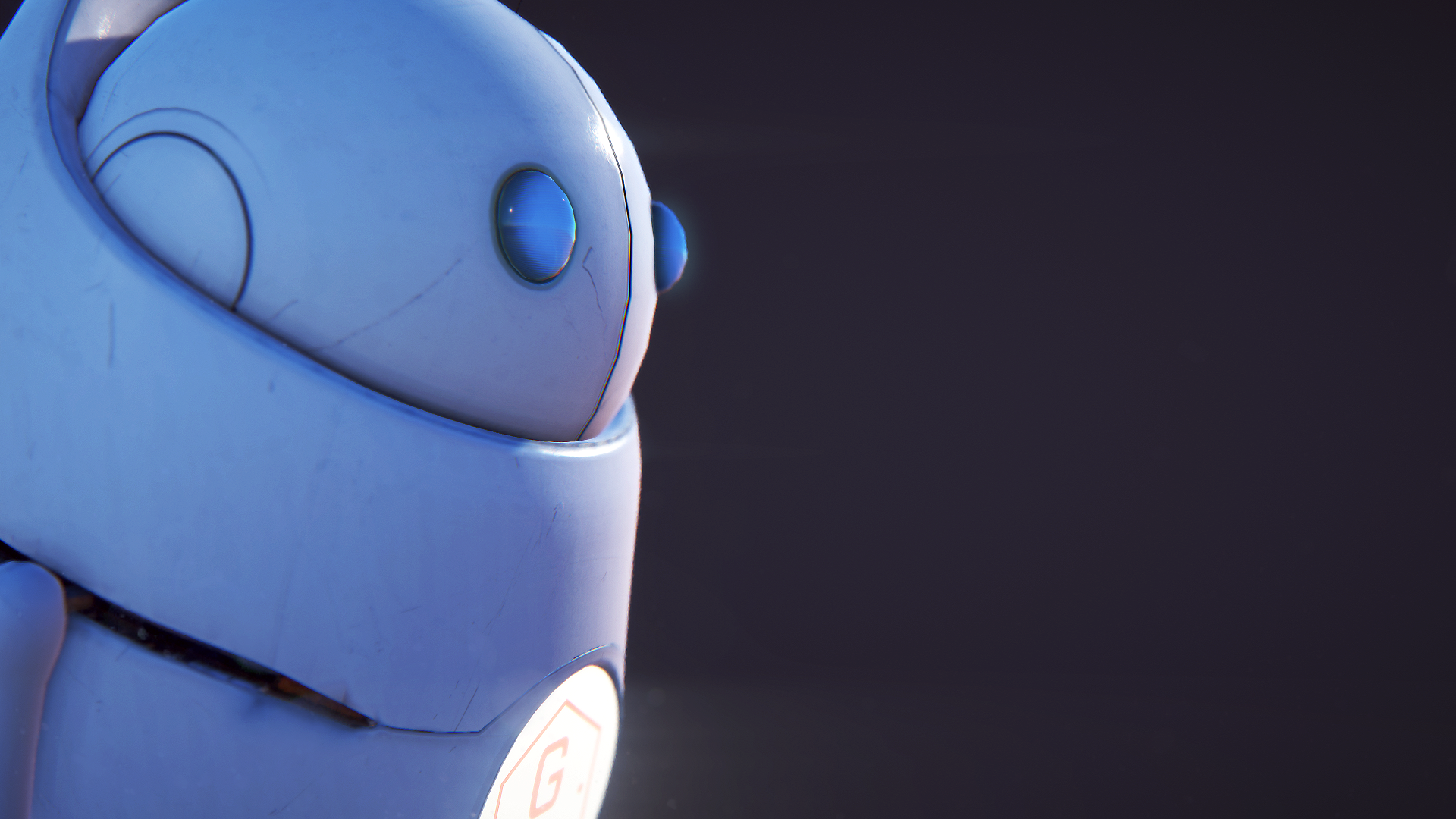 Overal the project was taken from initial concept to complete game ready asset in 10 days and was a massive success with the client and for Real Visual for whom he has become something of a mascot.